In celebration of women's month, Amway Philippines conducted a mompreneurship training event called Cut the Edges: Basic Haircut Workshop on March 24, 2022. This is part of Amway Corporate Social Responsibility's (CSR) commitment to uplift women's lives by equipping them with skills they can use to gain financial independence.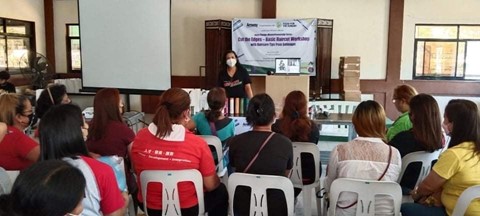 ABO Leader Luisa Arceo was part of the group of volunteers that made the event possible. She'll always remember it as her first time to join a CSR activity, as well as the day she decided it would not be her last.
Through this event, she learned about the basics of hair cutting while she and fellow volunteers imparted their knowledge about tips for maintaining a healthy head of hair.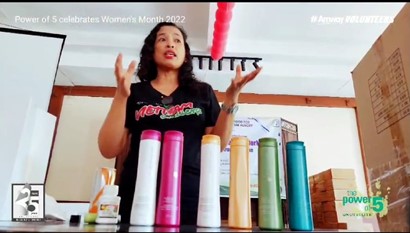 Luisa greatly enjoyed the bond shared with other volunteers and the community. It gave her a chance to reconnect with old friends and welcome new ones. She had such a rewarding experience, and now she's eagerly looking forward to other volunteering opportunities with Amway.