How to Earn Rewards with Amway Live Experience
Freedom Friday has gotten a makeover! We are dedicated to providing a more fun-filled experience for ABOs. Thus, we bring you the Amway Live Experience (ALX), a monthly event that will liven up your Fridays!
The first ALX event happened on August 27, 2021. Join us in every ALX event from August 2021 to March 2022 and get a chance to win special prizes. Excited to earn ALX rewards? Here's what you need to do. 

Reward Mechanics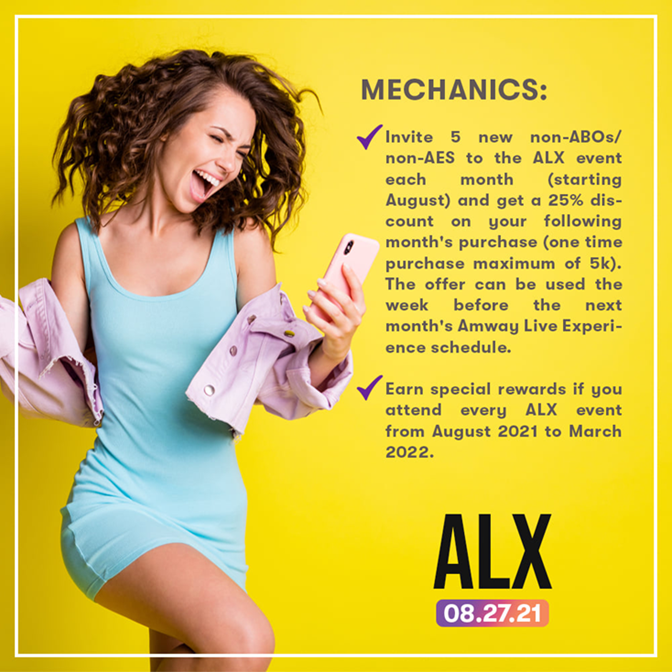 Planning to attend an Amway Live Experience event? Share the fun by inviting 5 to 10 non-ABO/non-AES people to the events. You'll get 1 discount coupon for every 5 new people invited. A coupon gives you a 25% discount on a one-time purchase with a maximum spend of P5,000. 
ABOs can redeem the discount a week before the schedule of the following month's ALX event. An ABO may invite up to 10 non-ABO/non-AES individuals to each event. This means that an ABO may earn a maximum of 2 discount coupons per month. 

Who can be Invited?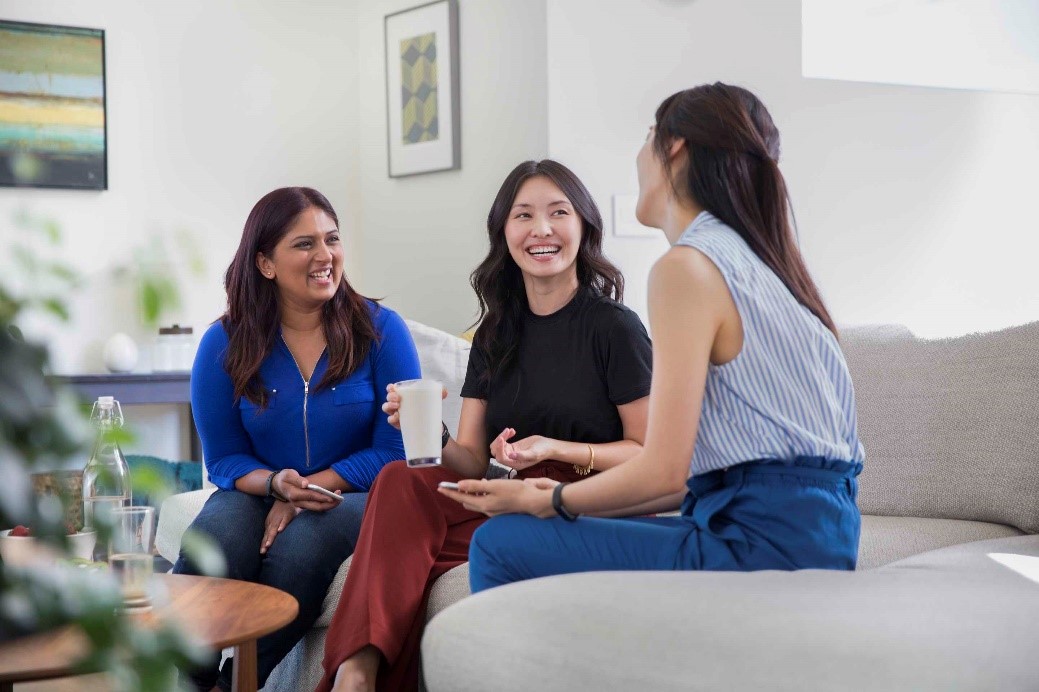 The invitees should NOT be registered with Amway as a Business Owner (ABO) or an Exclusive Shopper (AES). Plus, the potential invitee should be 18 years old and above.
All invitees for each event must also be new and unique. If a new person attends the current month's ALX event, they won't be counted as your invitee if they attend next month's event again.  

How to Register for Amway Live Experience Events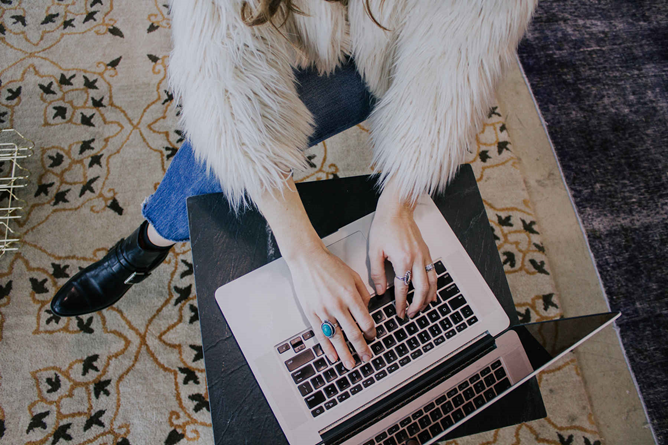 For a smooth event attendance experience, you and your invitees must create a Zoom account. You'll have access to the Zoom registration form once you enter the event room. You can enter the room by clicking the meeting link or providing the Meeting ID and Password.
When you register, make sure to include your invitees' complete names. Your invitees must also fill out the Registration Form once they're in the room. They'll need to fill out all necessary details, which include their full name, mobile number, and email address. They must also write your name on the field meant for the name of the one who invited them. 
Error-free details are a must for you and the people you invited. Entering mismatched or wrong details on the registration form may disqualify you from receiving rewards. 

How to Attend ALX
Aside from the Zoom event room, you can also join the event via Facebook Live on the Amway Philippines official Facebook page. But if you want to qualify for discount coupons, you and your invitees must participate using the Zoom platform. 

When Can I Use the Coupon?
The 25% discount coupon is valid for 30 days upon the issue date. The validity date is also specified under the coupon's name in your account.

What Can I Buy with the Coupon?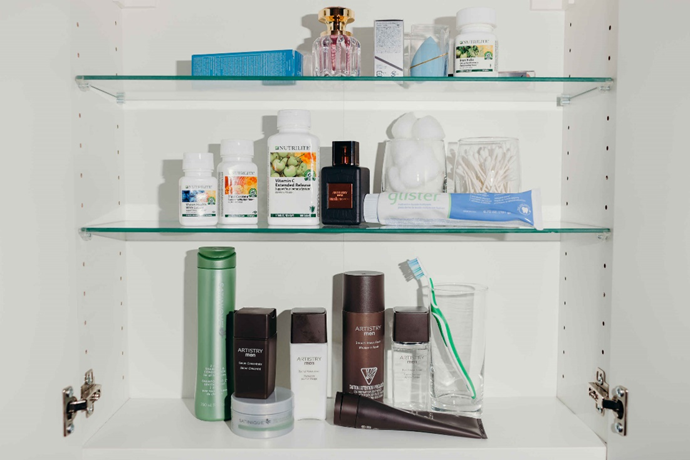 You may purchase any available non-promo products except for an eSpring unit (including eSpring parts and accessories), business kits, and literature. The coupon gives you a 25% discount on a one-time purchase with a maximum spend of P5,000.

Can I Use 2 Coupons in One Transaction?
Only 1 discount coupon can be used per transaction, so the system will not allow the usage of multiple coupons in a single order. The ALX reward coupon can't be used together with other promos as well.
For further assistance and other inquiries, you can reach us through the Amway official hotline at #26929. You may also shoot us an email at AmwayPH.ContactCenter@amway.com.
Follow us on our Facebook page at Amway Philippines to catch updates on future events. Want to learn more about ALX and get updates about the upcoming 25th Anniversary of Amway Philippines? Join our Facebook group at Amway PH Road to 25 Years. See you there!
---
---