Leadership has always been and remains to be a fundamental part of any group, big or small. However, what determines a group's continued success, prosperity, and welfare is the capability and character of its leader. Great examples of this are fathers that provide, care for, and protect their families, from whom children will learn what it means to lead even in their earliest years.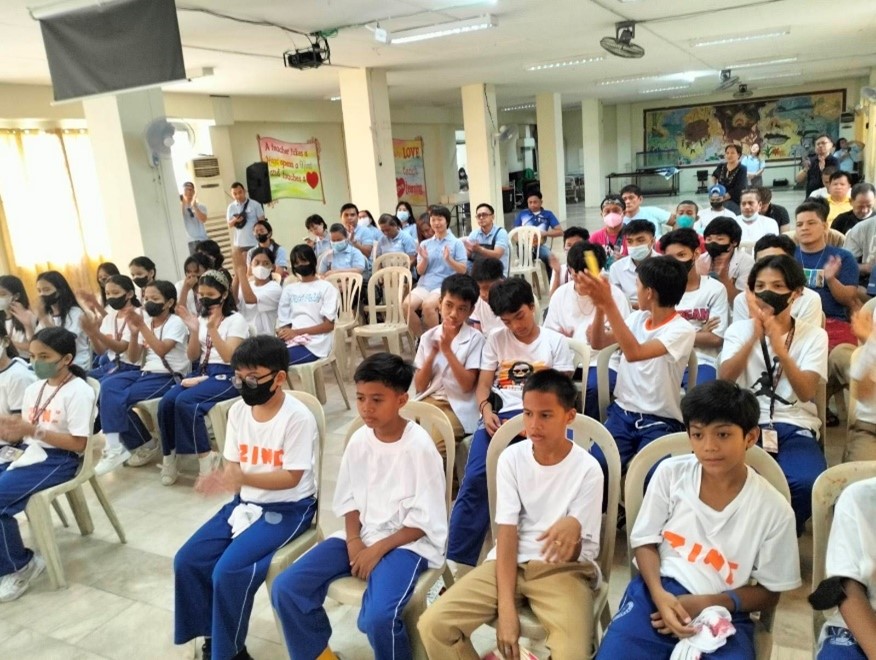 This is the reality that Amway Philippines and the Future Leaders Network (FLN), a group dedicated to pushing for positive change by helping develop leadership skills in the youth, both saw and have based much of their advocacy and projects on.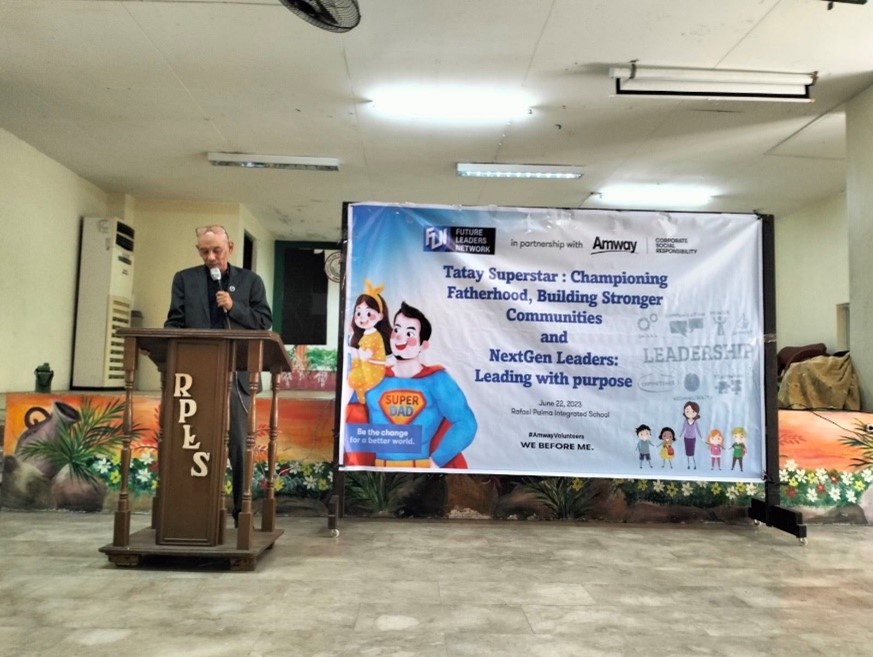 So, on June 22, 2023, the two partnered together and hosted the NextGen Leaders Towards Building Stronger Communities Outreach for and at the Rafael Palma Elementary School, in Zobel Roxas, Makati City.
Conceptualized and executed as a way of helping our adopted school via the Department of Education's (DepEd) Adopt-a-School program and as an expression of our "We Before Me" philosophy, Amway ensured that the NextGen Leader Outreach 2023 managed to highlight the importance of leadership to younger generations and the crucial role fathers have in it when it comes to community building. It also strove to add focus to the need and role of self-care in good leadership that could inspire and transform families, communities, organizations, and society for the better, whether you are a student still learning the ropes or a dad caring and supporting his family.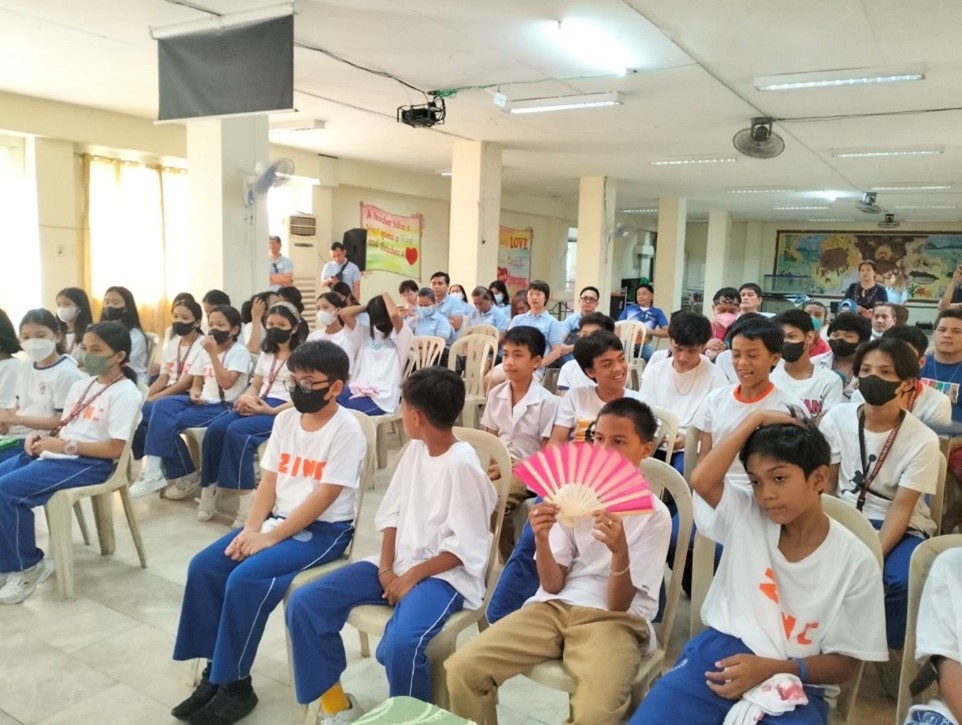 The outreach was composed of three well-researched and prompt talks held by Amway personnel and came with a large supply of wellness packs that was distributed later into the event. Amway volunteers (ABOs and employees alike) facilitated the entire event, with the help and support of Rafael Palma Elementary School's administration. The attendees were composed of 50 Grade 6 students and some of their parents (mostly fathers), in which both groups were the beneficiaries of the event. Overall, Amway volunteers, via this program, had a lot to work with and managed to accomplish more than they thought of.


The first talk, "NextGen Leaders: Leading with a Purpose," was headed by Bryan Arguelles, former Amway Staff & Volunteer Team Leader. In this, Arguelles introduced and emphasized to the event's young viewers what purposeful leadership is and the value of it in both their own lives and their community. He also sought via this lecture to equip the students with the tools and confidence to take charge and make a difference in various areas of their lives.