Ever since the beginning of lockdowns, many Filipinos have made the switch to a remote working situation. It looks like working from home is here to stay, but it's important to remember that the extended period of quarantine can take a toll on your well-being.
If you're spending majority of your days sitting in front of a laptop or computer, it's important to look after your health! Here some of the things that may be easy to forget:

Take Care of Your Eyes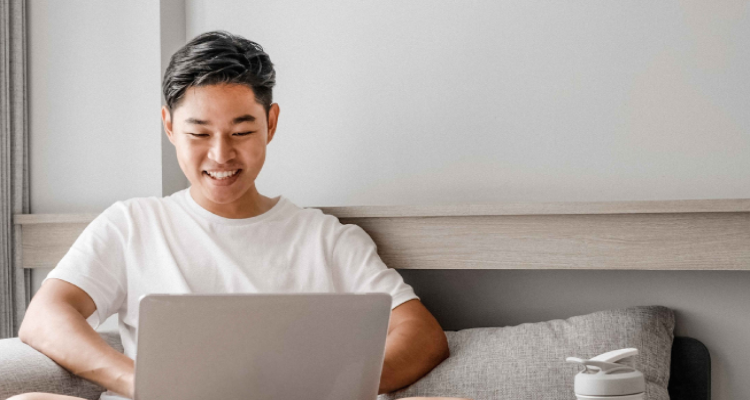 Since communication between co-workers is primarily done via video calls and emails, the work from home setup has increased your exposure to screens. This leaves you vulnerable to eye strain. Prevent this from happening by doing the Pomodoro Technique. Do this by looking away from your gadget every 20 minutes. Focus your eyes on something else for about 20 seconds to give them a break.
You should also take a break from time to time when you are reading a book or doing other tasks that primarily involve the eyes. If you have low to moderate vision loss, wear your glasses. Squinting too often to see better may strain your eyes.
Loading up on green leafy veggies such as spinach, pechay, and kangkong is good for visual health. Adding tuna, sardines, and salmon to your diet also helps. These fish are rich in omega-3 fatty acids. Aside from proper nutrition, you may also take supplements to boost eye health amid heightened computer use.
Consider taking 2 tablets of Nutrilite™ Vision Health Brand once every day after a meal. It contains lutein, an antioxidant that's a key nutrient for maintaining good eyesight. This supplement is also packed with Vitamin A and black currant extract, which is a good source of antioxidants, vitamins, and minerals. Lastly, Nutrilite™ Vision Health Brand is infused with bilberry extract, a plant commonly used to help aid night vision and relieve eye fatigue.

Be Efficient with an Ergonomic Workstation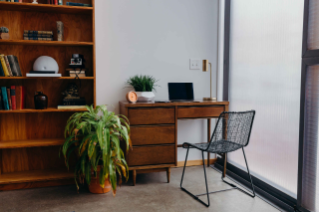 To ensure that you're comfortable while you work, pick a cozy surface to sit on and a desk where you can put your device's screen at eye level. If you prefer typing away on the bed or the sofa, get yourself a lap desk. Does your back hurt after a few hours? Try using a backrest or a lumbar support pillow while working on the bed to help you maintain proper posture. 
A computer chair might sound more appealing to desk workers. Pick a chair that provides adequate back support and preferably one with an adjustable seat height. A reclining backrest would also be great, so you can tweak the position to more suitably fit the natural curve of your spine. 
You could also get a table with an adjustable height, so it can quickly adapt to a sitting or standing position. There are also ergonomic device accessories. For instance, there are keyboards with keys that are angled slightly inward to accommodate the wrist's natural position. 
On the other hand, curved keyboards with a split design can reduce the stress on your forearms and offer a more relaxed finger positioning. As for the mouse, consider using a vertical mouse. You'll be able to use it in an upright handshake-like position, which may prevent cramps. You can also use a cushioned non-slip desk pad for ease of movement and surface protection.

Go Get a Snack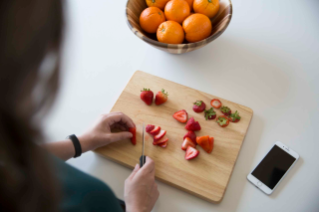 Try to squeeze in a 15-minute snack break in your workday, so you won't get hungry in the middle of finishing a report. Consider eating complex carbs like fruits, wheat bread, and corn. Aside from being rich in fiber that is good for digestion, it can also boost the brain's serotonin production, which can help alleviate stress.
Eggs can help increase serotonin production as well. Plus, they're an excellent source of complete protein, which is essential for bone and muscle repair. Need an idea for a healthy snack? Just cook some scrambled eggs and get a few slices of whole wheat bread. You'll have a yummy egg sandwich in no time.  
You can also have a nice cup of tea with your snack. Green tea's theanine content may enhance your dopamine and serotonin levels. It's also known to have a calming effect. You can also try chamomile tea. It's great for stress relief and can help you get a good night's sleep.
Working remotely can be challenging but there are ways to cope. By looking after your eyes, investing in ergonomic equipment, and making healthy food choices, you can stay productive and make the WFH setup more manageable.