WORDS BY CARMELA BUENVIAJE, AS TOLD TO RENZNEIL ROBLES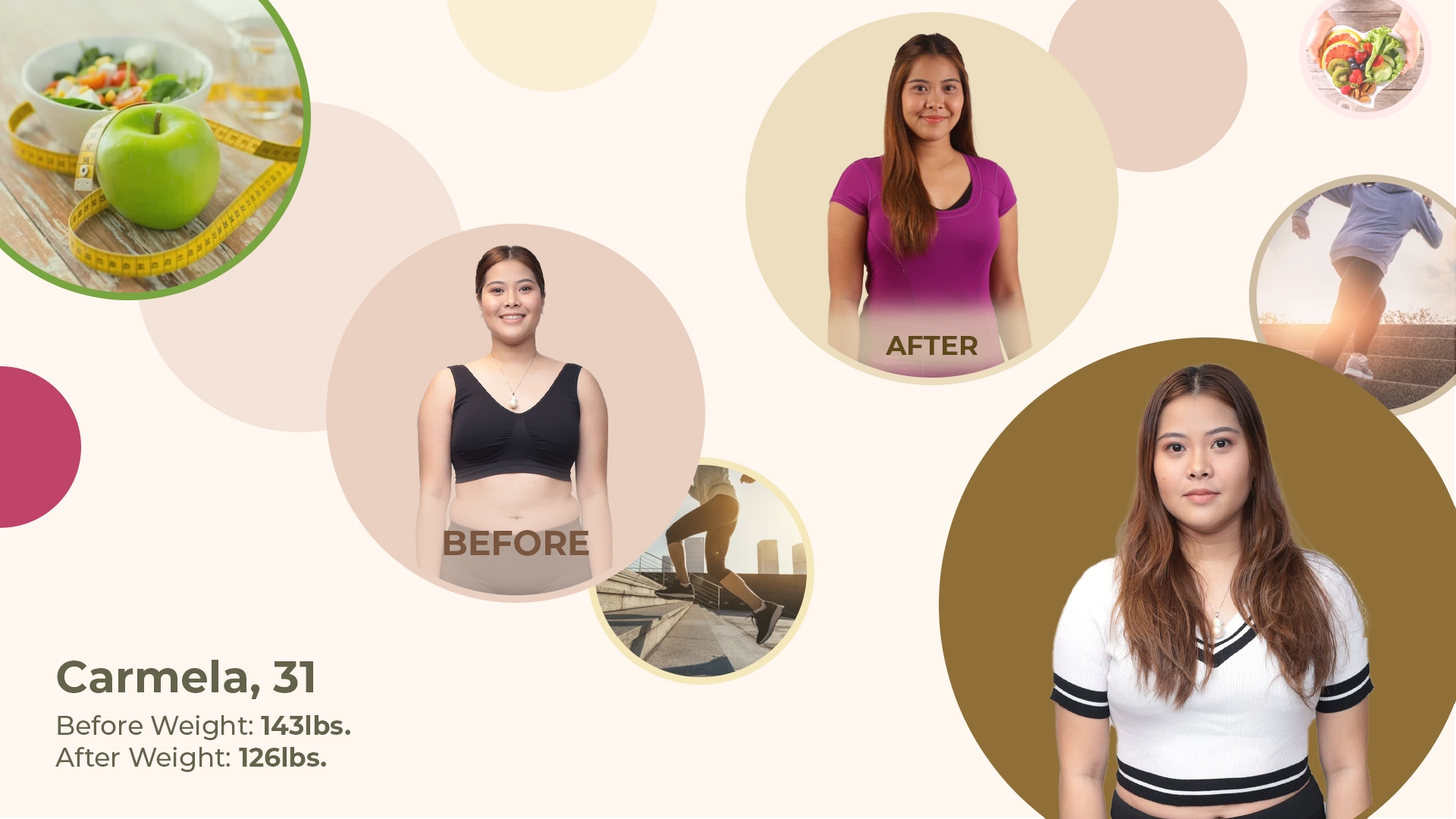 "I never thought I would reach 65 kilograms, let alone be considered obese. I cannot even fit into my flight attendant uniform already. Then, I got depressed to the point of having no mood to go out with my friends kasi hindi na ako happy overall sa body ko. I lost confidence.
Things further changed in December 2022, the fattest period of my life. I got engaged and realized that I needed to regain my fit body— I wanted to reset. Timely help came when I was invited by my sister to participate in the BodyKey™ pilot test. She knew me well from my struggles and desire.
As a flight attendant, super daming struggles while nasa program ako. Since we travel almost daily, I can no longer eat and binge with my colleagues during our layovers. Irregular sleeping patterns din dahil sa 12-36 hours duty work. Dinner time sa Philippines, pero sa country kung nasan ka, daytime naman. Iba-iba at sobrang gulo. How can I find the time to exercise? Puyat talaga kaya pati katawan ko, nalilito na.
Despite all that, I was really motivated and never thought of quitting. I followed the program by heart and achieved my weight goals in three months. I used to satisfy my craving whenever I wanted before. Now, I have corrected my eating habits and developed a proper exercise regimen.
At the grand launch, we walked on the ramp to showcase our body transformation in front of many people cheering at us. From the crowd, the hype, and the fun, it was a life-changing event for me. My friends and family were also in awe at seeing me. They noticed my glowing aura too.
Being a BodyKey™ ambassador, things don't end here. We did not embrace a fleeting change but a long-lasting commitment. Para sa amin, isa nang habit and big decision ang mahalin pa ang sarili.