WRITTEN BY: KATHRYN ABBOT
Going through daily life while balancing work, family, and personal time isn't easy for millennial moms. Staying healthy while doing this is even harder. But, as we found out previously, it's not impossible.
From what we learned from a certain mom's journey with BodyKey™, becoming and keeping fit can be done despite being busy, if you have a clear, reliable, and flexible plan on hand. All of which is best done with effective wellness programs. But a healthy lifestyle can't always cover your or a millennial mom's nutritional needs every day.
Luckily, NUTRILITE™, known for its traceable, plant-based and quality vitamins, supplements, and overall health products, came up with many items that can help fill the gaps in their nutrition.

Here are 10 of the go-to items from NUTRILITE™ perfect for moms like you (arranged in no order):


*Disclaimer: There are NO APPROVED THERAPEUTIC CLAIMS for these items. Please consult your doctor before taking any of these supplements if you're a child under 12 years old, a pregnant/lactating woman or anyone with a medical condition.


The NUTRILITE™ Iron-Folic Plus Tablet is a great help for many moms in their child-bearing years, particularly because of its iron and folic acid content. Iron helps in delivering oxygen via blood cells throughout the body, while folic acid is a B-vitamin that has many benefits, which includes boosting heart health. In short, this one is sure to support and keep moms healthy and ready for having kids.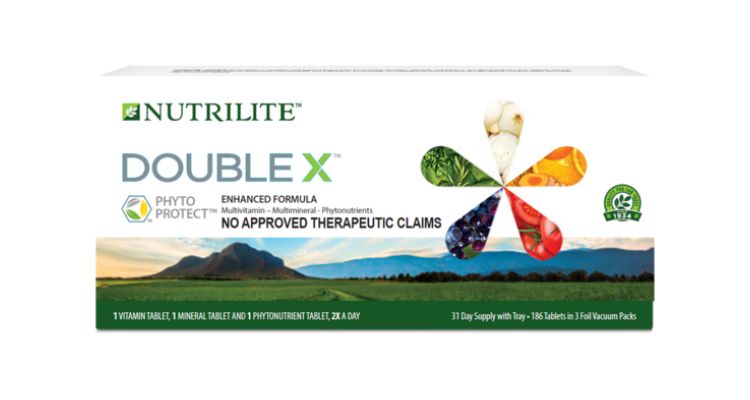 The Next Gen Double X™ (31 Day Supply) is a month's-worth set of tablets that can fill much of many millennial moms' nutritional needs while also boosting their immune systems. With 12 essential vitamins, 10 essential minerals, and 21 phytonutrients from multiple homegrown plants and an updated Double X formula, this set is sure to help strengthen their bodies and keep them in overall better health.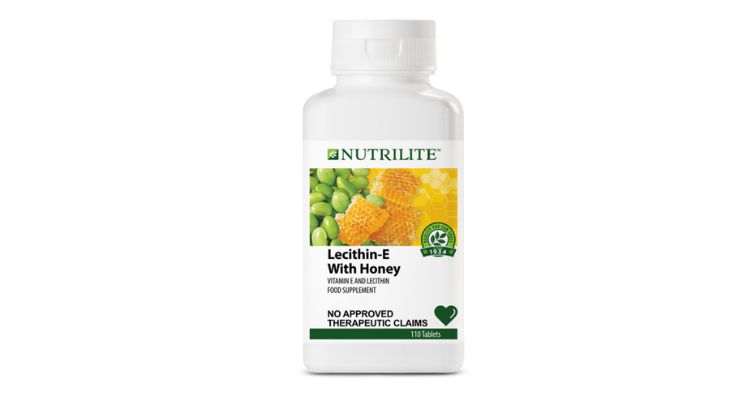 What about if many moms want to feel healthy both inside and out? Then, the NUTRILITE™ Lecithin-E with Honey Tablet can help them. Filled with Vitamin E and Lecithin from soybean oil, this supplement helps keep their cells healthy and protected from free radicals, making them less likely to get sick and/or age faster than normal. Its combination with the pleasant flavor and anti-inflammatory nature of honey is also another plus.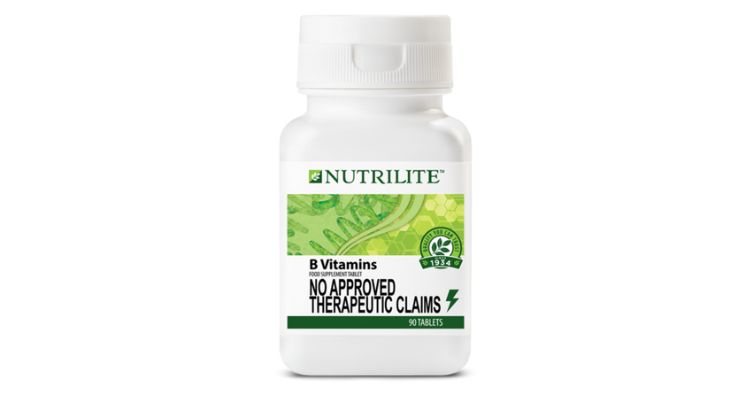 When talking about more plant-based options to make people more energized, the NUTRILITE™ B Vitamins supplement is one of the more effective ones. It contains natural spirulina and 8 essential B Vitamins like biotin, which not only help in fighting fatigue but also in filling in gaps for vitamin B shortages that you may have in your current diet. This would be a huge help for moms, especially on very busy days.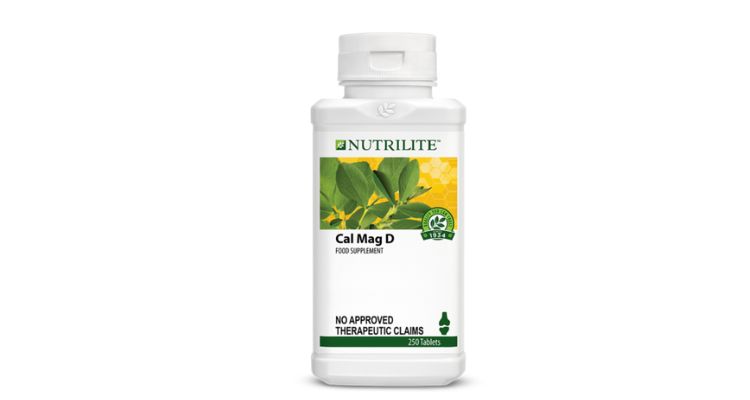 The NUTRILITE Cal Mag D Tablet can aid in nurturing and keeping bones healthy, especially when people aren't getting enough of these vitamins and minerals in their daily meals. It is packed with a balanced dose of calcium and magnesium that help maintain bone health, density, and development, while vitamin D makes absorbing these nutrients easier. A very valid option for many moms who want to start taking care of their bones early.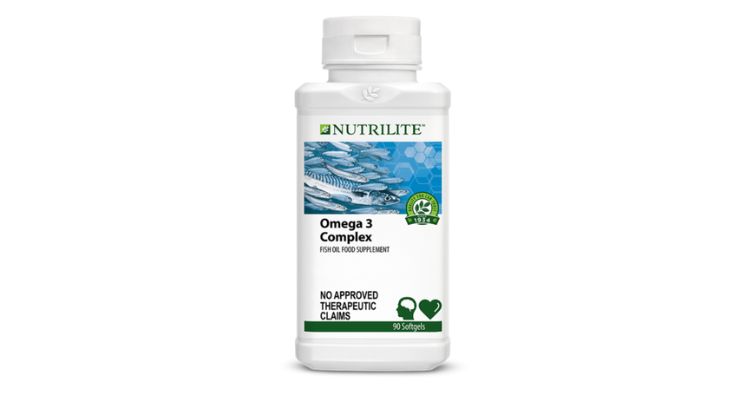 If many millennial moms ever need an extra way of keeping their brains, eyes, and hearts healthy, especially as early as now, NUTRILITE's Omega 3 Complex Softgel Capsule might be the one for them. Made from mainly fish oil, it helps provide more than enough Omega 3 fatty acids to meet their needs, especially since not everyone can eat deep ocean fish often (where said fatty acids come from).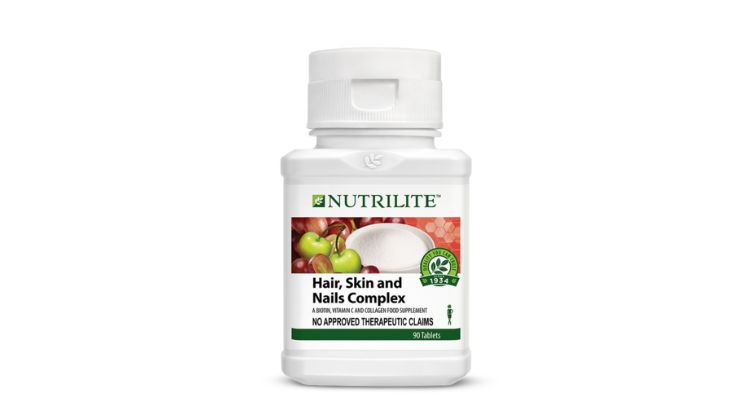 The Kids Chewable Concentrated Fruits And Vegetables Tablet may not be made for moms, but it definitely can help their kids. And it does so by keeping up their much-needed servings of fruits and veggies, just in case they (the children) can't or don't get enough in their usual meals. Tasty and easy to eat, it is made with concentrates of many fruits and vegetables from NUTRILITE'S own certified organic farms, which include oranges, blueberries, carrots, spinach, and so much more.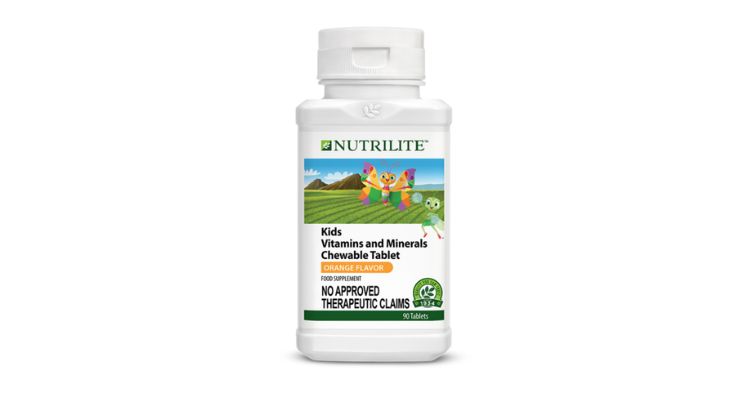 Similar to the Kids Chewable Concentrated Fruits And Vegetables Tablet, the NUTRILITE™ Kids Vitamins And Minerals Chewable Tablet also offers an extra way to supply or support the kids' nutritional needs in their daily lives. It has 11 vitamins, 4 minerals and phytonutrients extracted from Acerola cherries and tropical fruits, that are there to boost their immunity, support bone health, and more.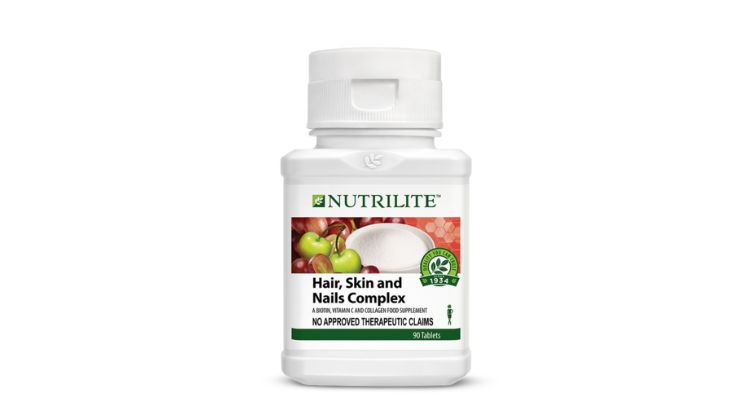 Another one that lets moms look and feel good is the NUTRILITE™ Hair, Skin, And Nails Complex Tablet. Packed with the B-vitamin Biotin and Vitamin C (via acerola cherries), it helps in keeping hair soft, nails strong and shiny, and skin as smooth as ever. After all, being healthy applies to in and out of the human body.

And last, but not least, NUTRILITE's Glucosamine Capsule assists many moms in being physically active for years to come by supporting their joints (particularly normal joint function and mobility). And this is made possible by this capsule's contents: Boswellia (an effective, anti-inflammatory herbal extract known to help prevent loss of cartilage), Vitamin C from Acerola cherries, and other essential extracts.