WORDS BY IVAN DING, AS TOLD TO RENZNEIL ROBLES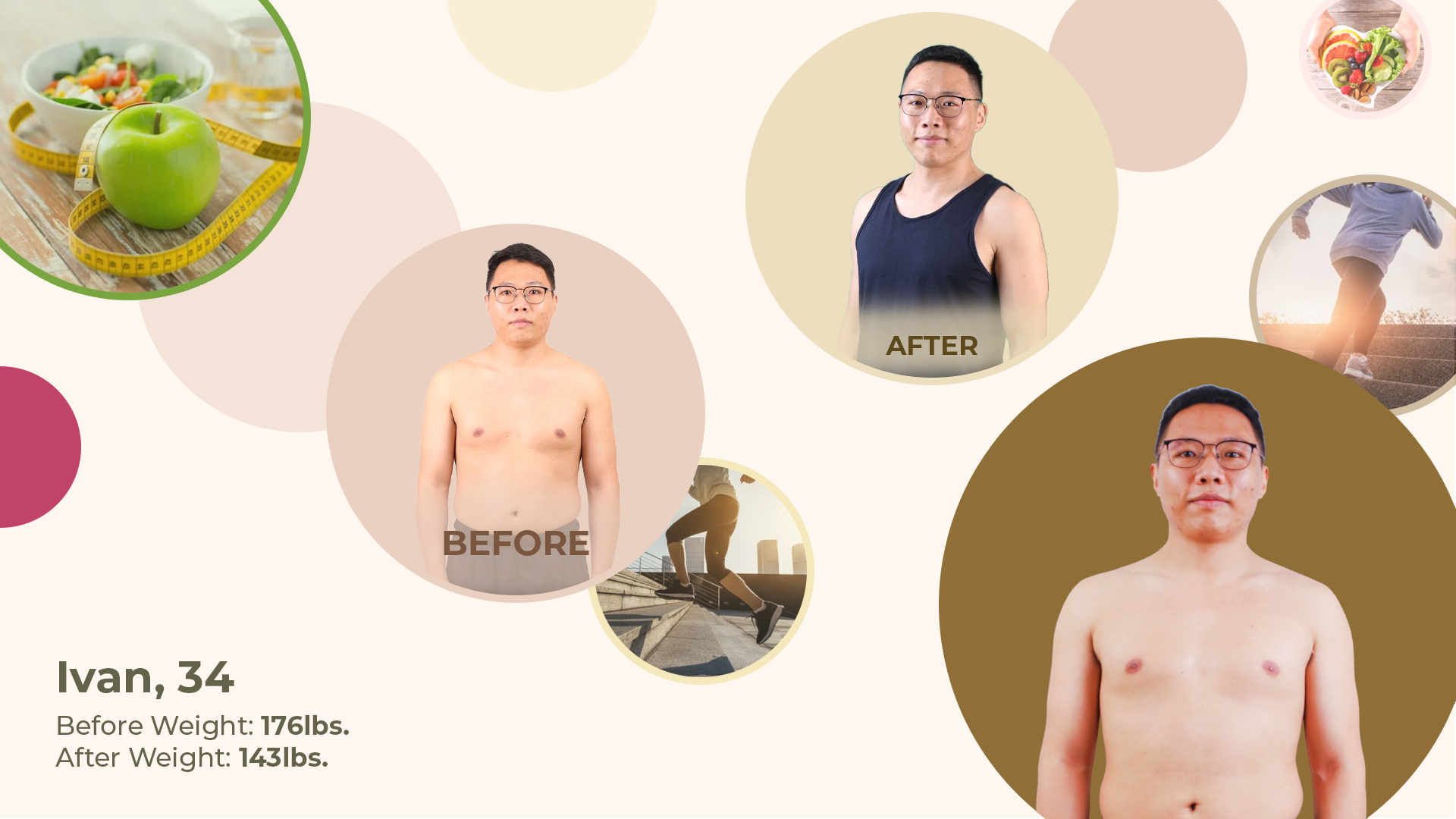 "My excessive weight has been affecting my health when someone from Amway Philippines came along and introduced me to the BodyKey™ Shake It Up program. Because I was looking for a solution, I agreed to participate and told my friends about my decision. Many people cheered and encouraged me as I began my weight management, but some stayed out of it. One even laughed at me for thinking that my wish was impossible. I swear to myself that I can do it.
Becoming a new participant in the test, I was not used to it at first. I always forgot to exercise and couldn't help eating at night. When the process gets tiring, I feel like giving up and putting things off until tomorrow. However, when I was reminded that I needed to improve my health, I gritted my teeth and insisted on making little progress. I affirmed that persistence is victory.
Looking back, I fancied how every day used to be an opportunity to challenge my weaknesses. Losing weight after three months was also my greatest achievement in the past three years. Now, I feel energized during the day, and my body has improved. My mental state is also better than before.
When I showed the results of my three-month persistence to my parents in China, they were pleased to see their happy son again. My friends who once doubted me were amazed and curious about my transformation. Whenever someone asks how I did it, I always want to share with them my story.
I used to be confused and worried. But I learned that the weight loss journey could be easy and fun. I met many interesting friends and gained a lot of health knowledge. I am reborn! Perhaps, it's true what they say that when there is good health, there is a future."