WORDS BY DR. DANIEL TIGA, AS TOLD TO RENZNEIL ROBLES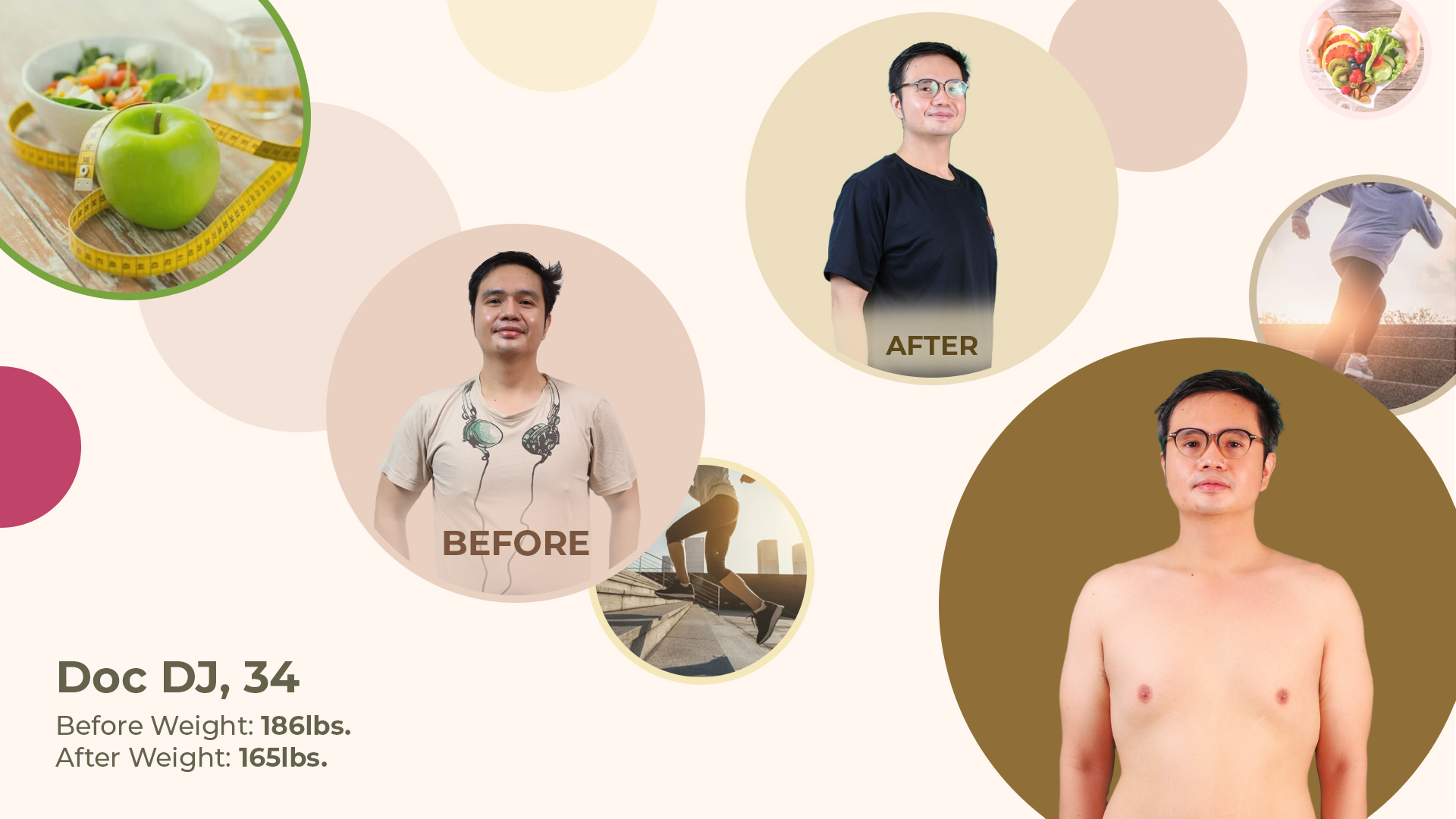 "In my area of practice, there are a lot of doctors who lack a healthy lifestyle. Some are either obese, habitual smokers, or soda addicts. Coming from a family of diabetics and as someone in the medical field, it was my choice to live as healthily as possible to set an example among my patients.
However, I resorted to eating a lot whenever my workload burdened me. Since drinking caffeinated beverages daily also helped me cope with stress, it was an added factor that led to my weight gain. In October last year, I started attending a gym to invest in my physique and improve myself.
Week after week, I made it a habit to monitor my weight. But to my dismay, there was no visible progress despite trying different routines. As time went on for several more months, it was evident that I had hit a plateau in working out. Before my frustrations grew, a friend introduced the BodyKey™ Shake It Up program. I took part in it, thinking I had nothing at stake anyway.
My initial struggle as a weight loss candidate was decreasing my consumed food. Given my profession, breaking off from my stress eating patterns was hard. Although things were challenging, I believed the worst decision I could have made back then was giving up— hence, I held in.
I was not expecting significant changes since I have no affinity for diet shakes and supplements. But after 90 days in the BodyKey™ pilot test, my belief took a different turn as I finally lost weight. Shedding off over 20 pounds, I got to wear more fitting clothes, which gave me new confidence.
Following my transformation, many companions gave me compliments and kept asking me what was behind my achievement. To answer, I always encourage them to try BodyKey™ Meal Replacement Shake, which has since become an essential part of my lifestyle."