Amway Philippines conducted 2 separate blood drives in April. One in Cagayan de Oro (CDO) on April 19, 2022, and another in Makati on April 27, 2022. Both events were done in partnership with Philippine Red Cross (PRC). This year's blood drive produced 35 blood bags, which were donated to PRC.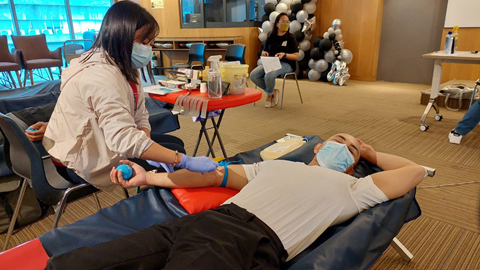 The event in Makati was held at the Amway Head Office, while the one in CDO was done at PRC Cagayan de Oro. 40 ABOs and staff member volunteers participated in the donation drive. The participants received some goodies as a gesture of thanks. They got to take home 2 cans of XS™ Energy Drink, Glister™ Mouthwash, a bottle of Nutrilite™ Chrompic Extra, the next generation of Nutrilite™ Double X™, and a bar of G&H™ PROTECT+ soap.
The donors were also advised to stick to their schedules to avoid crowding. Moreover, strict health protocols were observed in both locations, such as mask-wearing as well as temperature checks, and the installation of Pursue™ hand sanitizers in designated areas.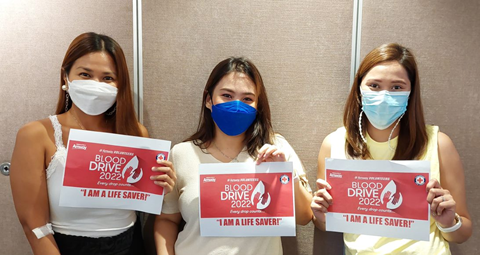 This annual event is part of Amway's Corporate Social Responsibility (CSR) Program. The yearly commitment aims to support people's healthcare by helping maintain an adequate supply in blood banks.
While the life-saving act of blood donation benefits its recipients, giving blood is beneficial to the donors as well. Before donation, all potential donors undergo a health screening, which helps identify possible health issues. This test examines the heart rate, blood pressure, hemoglobin levels, and more.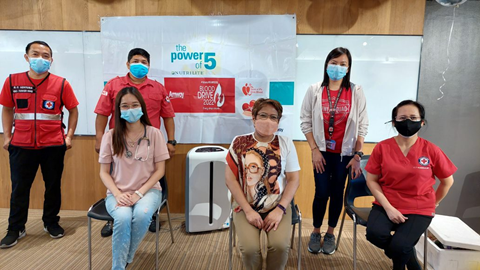 Donating blood can also do wonders for your mental health. Studies show that volunteering can have a positive impact on one's emotional well-being. Sharing your time and blood with those in need is a valuable act of community service, and making a difference in people's lives encourages happy thoughts.
In addition, volunteering produces a sense of belonging and may help reduce feelings of isolation. A sense of community is important, especially in today's world where remote work and virtual family gatherings reign as a precaution against COVID-19.