Shakers' Road to Ultimate Transformation
Ivan



34-year-old Ivan decided that something must change about his body weight after realizing that he has been making poor health choices for the longest time.
"My goal is to burn my fat and bulk my muscle[s.]"
With his business hogging all his time, this situation inevitably led him to live a very unhealthy lifestyle that includes eating fried food, having poor time management, and sleeping late. As we all know, all these bad habits eventually pile up and become evident as you see your body start to change by gaining weight. For Ivan, he knew he had to cut back on his excessive eating habits so he can move on from being 80 kilos.
Just 2 months in the BodyKey™ pilot test program and Ivan saw changes in his body that he never thought would be possible…
Come see Ivan's full body weight transformation for yourself at Grand Hyatt Manila on May 6, 2023, and witness the power of what BodyKey™ Meal Replacement Shake and a healthy lifestyle can do.



Khael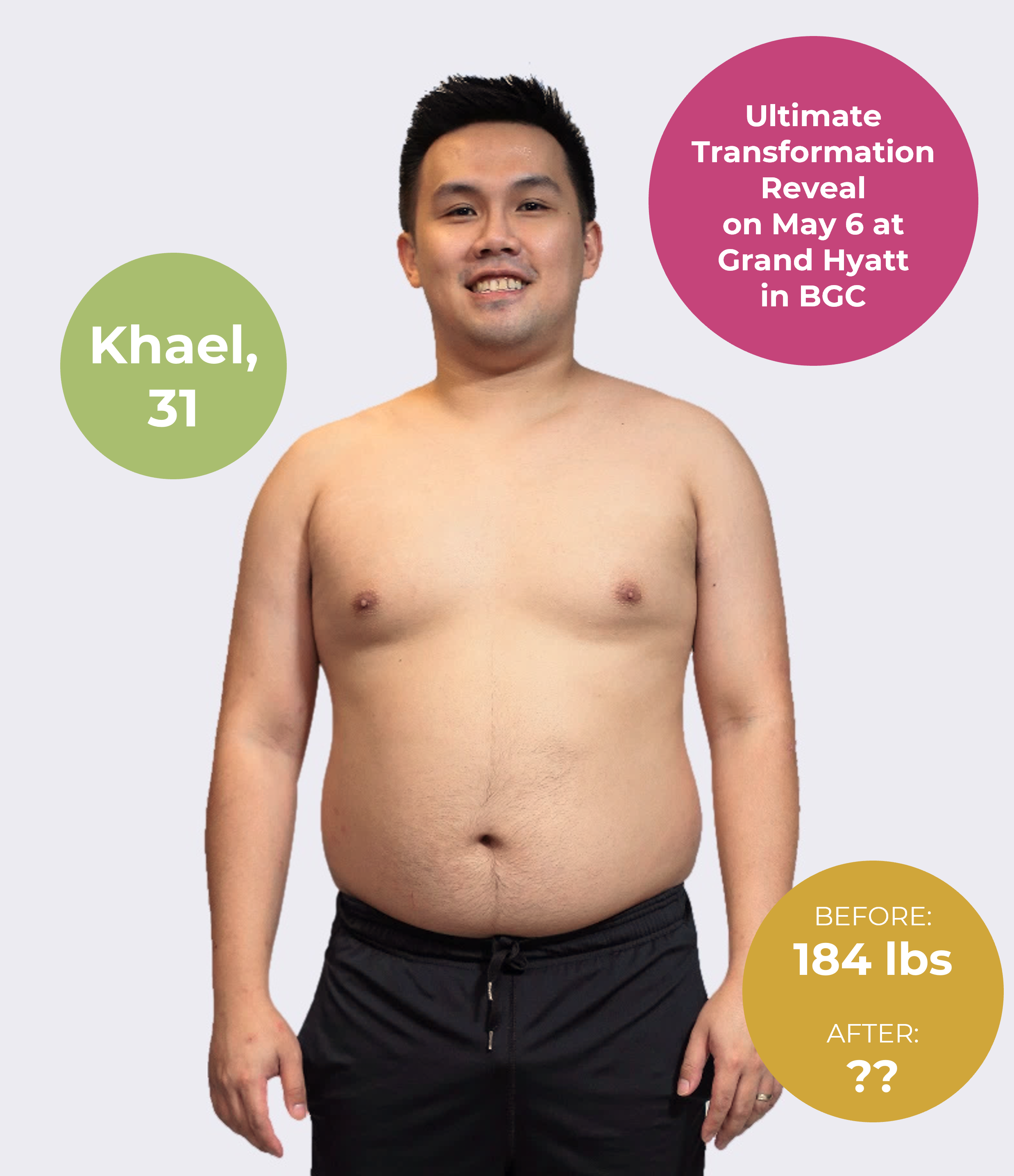 After reminiscing about the good old days of being able to run in marathons, 31-year-old Khael knew it was time for him to take on a different approach if he wants to be physically fit again.
"Ever since the pandemic hit everyone, I've been unhealthy for a long time— lalo na nung nagka-pandemic— so nawala yung mga pag-e-exercise, yung pagmo-monitor ng proper diet (…) dahil sa lifestyle change."
Aside from dropping his bad habits and changing his mindset, Khael anticipated that he would have a hard time dealing with time management and resisting different types of temptations in joining the pilot test program of BodyKey™— which he admittedly did and struggled with.
See the new, healthier version of Michael Joseph at the Grand Hyatt Manila on May 6, 2023, and learn how he powered through his fitness struggles and achieved the results he wanted.

Cynthia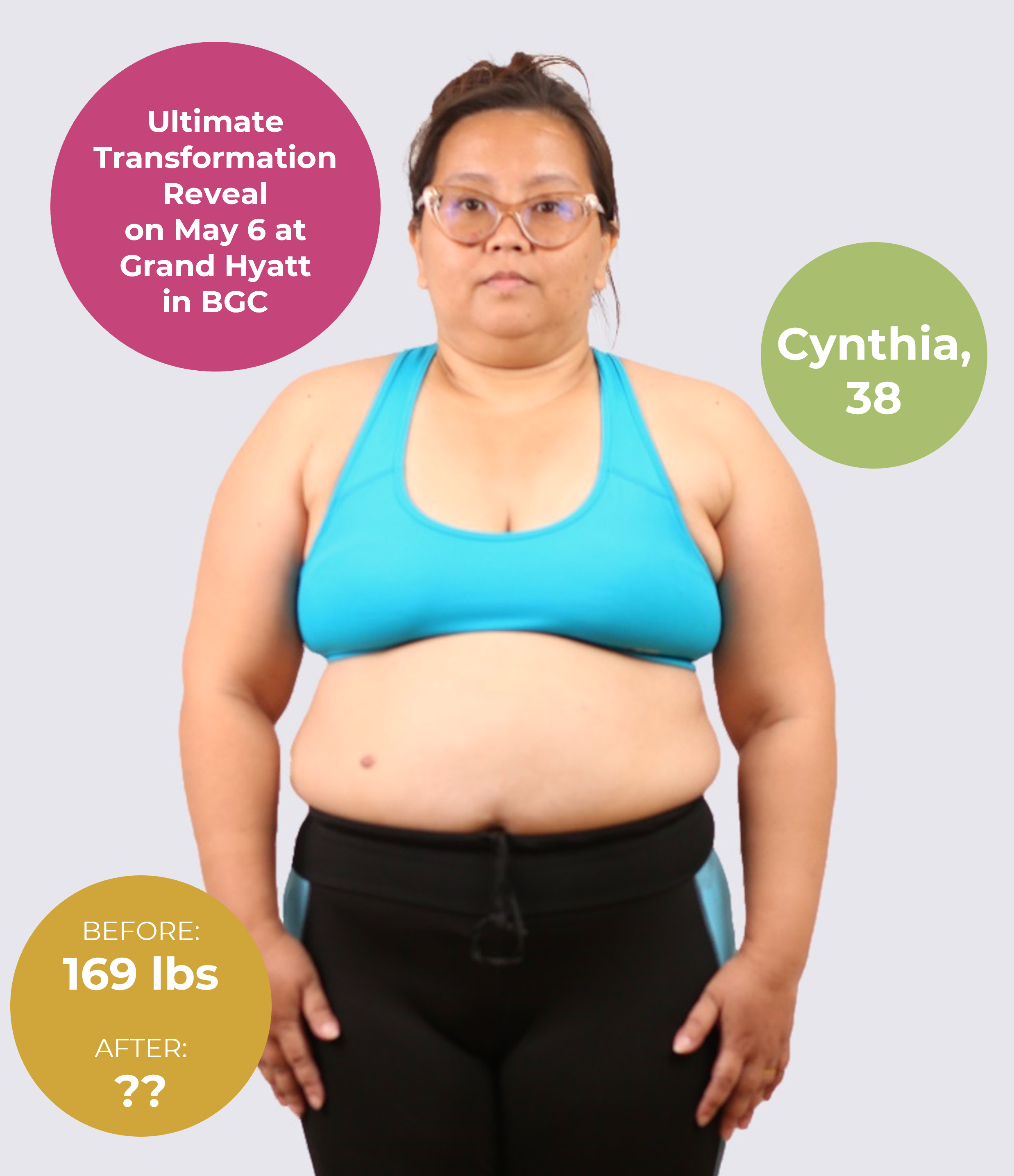 The repercussions of sleeping late in the night and eating grilled Korean pork belly has started to catch up on 38-year-old Cynthia, which resulted in her body weighing 76.6 kilos.
"Hindi ako nage-exercise. As in… wala lang. Kain, pahinga, nood, tulog— ganun lang."
While everyone already had a weight goal in mind that they wanted to achieve, Cynthia's main objective in joining the BodyKey™ pilot test program was different. On the occasion that she does not reach her weight goal, Cynthia hopes that she manages to at least retain the healthy habits that she will be developing in the program.
"Kung hindi ko 'man ma-reach yung goal ko, at least magiging healthy ako."
However, Cynthia's unmatched discipline and passion in becoming physically fit has rewarded her in multitude of ways that she did not see coming…
Don't miss out on hearing Cynthia's weight loss journey this coming May 6, 2023, at the Grand Hyatt Manila to see how hard work, when equipped with the right tools, can go far even in the aspect of losing weight.

Cha



For 41-year-old Cha, becoming a mother is the most wonderful thing in the world. Bringing a new face to this world is a blissful experience that cannot be described with mere words. However, pregnancy can sometimes come with extra weight that is unavoidable due to factors like stress or hormones. Paired with her love for food, Cha knows that this will pose the gravest threat to her journey of losing weight.
"My biggest challenge is eating out since we love to go out with the family and eat together— eating is bonding time for the family."
To get back to her pre-pregnancy weight of being 54 kilos, Cha must endure not eating her favorite food while she follows a strict diet and undergo rigorous training under the BodyKey™ pilot test program. Can she take on this weight loss challenge and achieve her target results?
Listen to Charlene's full body weight transformation story at the Grand Hyatt Manila on May 6, 2023, and get ready to be inspired by her sheer willingness that led her to develop healthy habits that made her lose weight.

Carmela

As a flight attendant, it is inevitable for 31-year-old Carmela to try out a lot of dishes across different countries. That being said, who in their right mind would pass up the chance of eating delicious food from different parts of the world when it's already handed to you as an opportunity?
Consuming good food comes with a great responsibility: weight gain. While Carmela enjoyed the experience of eating tasty cuisines from around the world, she is aware that she needs to learn how to have self-control if she wants to lose weight.
With her place of residence also being close to hole-in-the-wall restaurants, Carmela chose to prioritize her health this time by joining the BodyKey™ pilot test program to lose weight and to gain back her confidence.
"I am excited to bring back my old confidence and to wear my favorite clothes again— to be confident in going out and joining parties."
Join Carmela as she unbuckles the result of her weight loss journey this coming May 6, 2023, at the Grand Hyatt Manila hotel.

Odri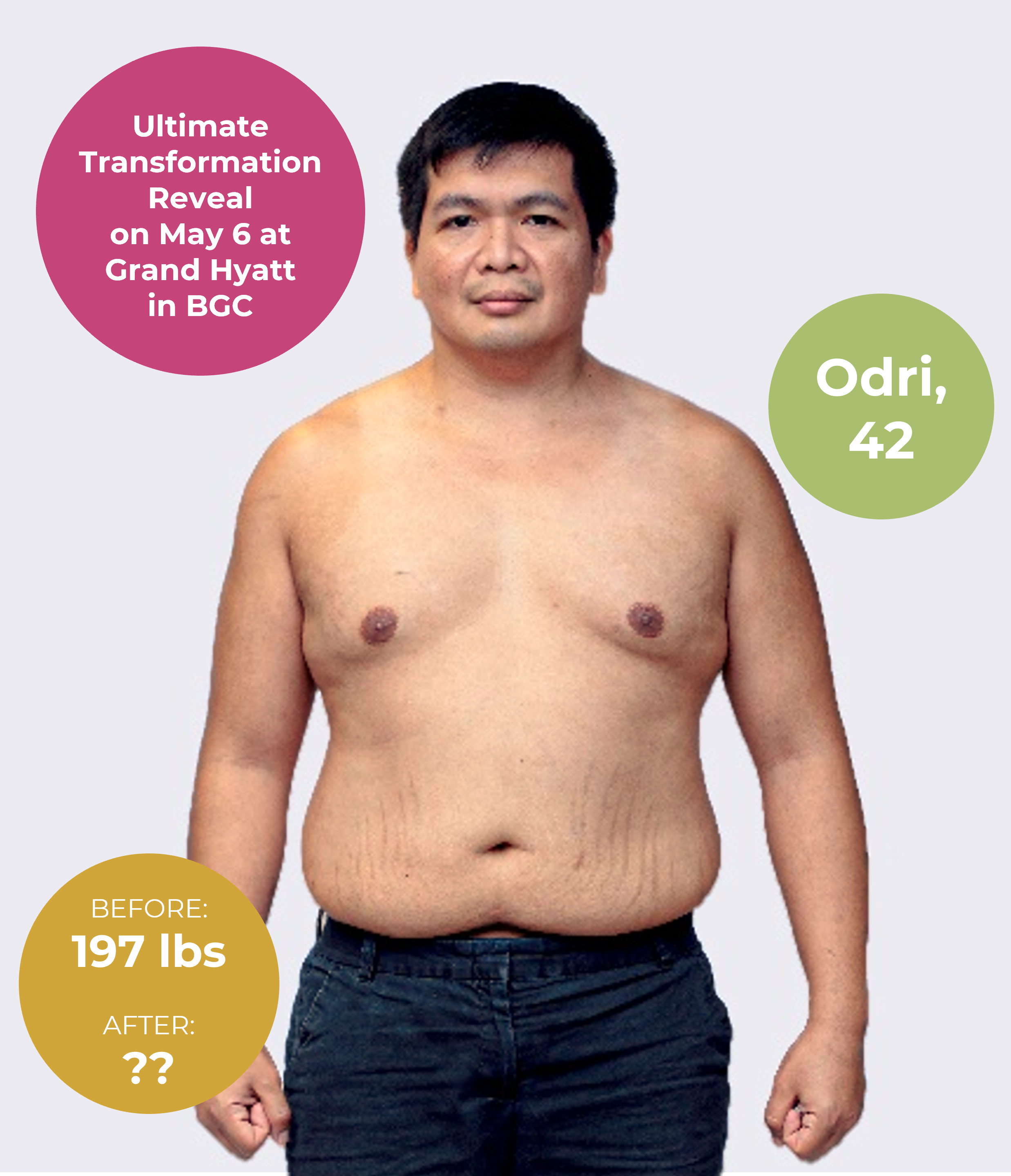 When you've got something to prove, there's nothing greater than a challenge— and for 42-year-old Odri, he is not afraid of backing down on anything that challenges the notions about his age group being unhealthy.
"Sabi ng karamihan na at the age of 40s's, 'dad bod' na… so I'm eager to prove them wrong."
Odri's line of work made him resort to a lifestyle that was extremely bad for his overall wellness— snacking on junk food early in the morning and eating unhealthy meals. Now, he is ready to step up and prove everybody wrong by joining the BodyKey™ pilot test program. Will he be able to make it to the finish line and pass with flying colors?
See how Michael Audrey concluded his weight loss journey this May 6, 2023, at the Grand Hyatt Manila and witness his amazing glow up that will definitely make you look twice.

Doc DJ



As a doctor, people expect 34-year-old Daniel (or Doc DJ, as he likes to be called) to be healthy.
"I'm trying to lose weight right now as a doctor— kailangan siyempre healthy tayo. Kasi kung ikaw ay magsasabi ng mga lifestyle na magbibigay siya ng mga advice tapos mataba ka, hindi ka nila papaniwalaan kasi you cannot walk the talk."
When your profession is all about curing people of their ailments, everyone expects you to be the epitome of what a healthy person should look like. Unfortunately, Doc DJ comes from a family that has a history of hypertension and diabetes, and he wants to break this cycle and prove to people that he can age gracefully without worrying about any of these conditions.
"I'm here to prove na kahit na matanda na o senior or middle age, pwede ka pa ring hindi uminom na maintenance [medications] as long as you are healthy."
By joining the BodyKey™ pilot test program, he is willing to prove that one's family's medical history should not be something that people fear about.
Witness how Daniel overcomes his health and fitness hurdles at the Grand Hyatt Manila only on May 6, 2023.

More event details at fb.me/e/2Rah9K39k
---
---