Elevate your fitness journey experience by answering the Your Ultimate Transformation Journal! This journal makes it fun for you to fill out personal details that include current measurements and daily fitness updates. Keep track of your progress and overall wellness by answering this journal- here are detailed descriptions of each section for your reference: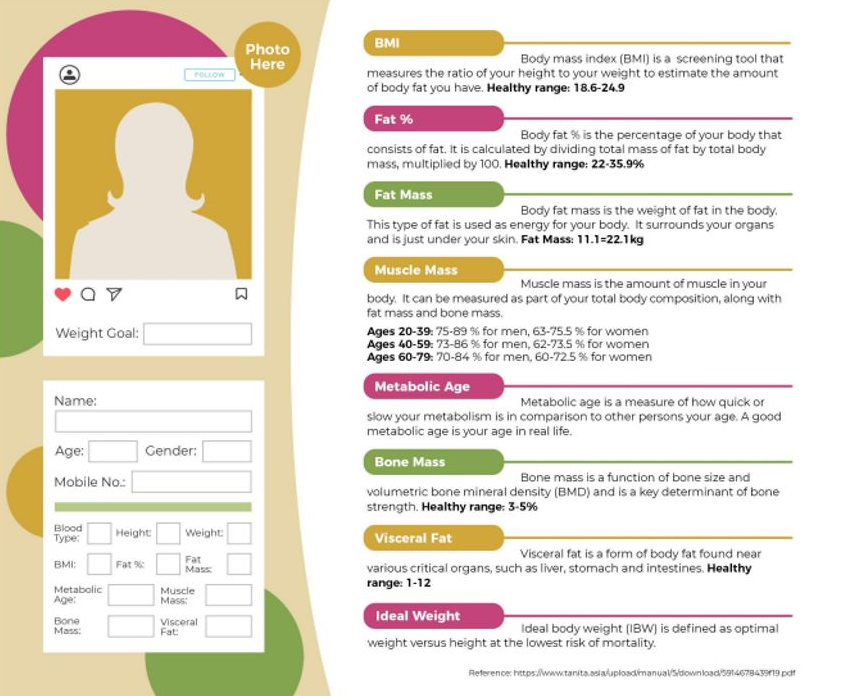 The fourth page of the journal features your profile page. You can put a nice photo of yourself in the profile picture section of the journal and write in your weight goal below. On the next table below, you can write personal details such as your name, age, gender, and mobile number. Personal measurements like height, weight, blood type, etc. should also be filled out in the journal.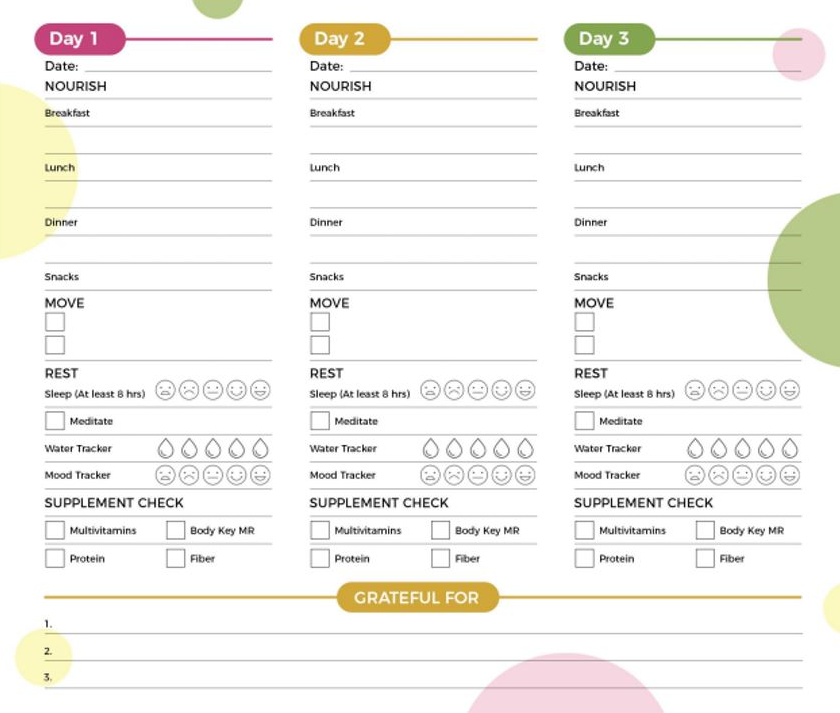 Here is the first page of the real journal part. Each page has three days. For each day, you are expected to write:
the specific date
what you ate for breakfast, lunch, and dinner
if you moved that day
how much sleep you had
if you meditated
the amount of water you drank
your mood for that day
the supplements that you took
Below each journal page is a "grateful for" column where you can write what you are feeling thankful for. Is it for waking up to another day? Is it because you got promoted? Feel free to write to your heart's content- celebrate all wins in life, no matter how small it may be.
In between the main journal pages are tips pages that will guide you in your weight loss journey. Not sure on how to read the nutrition facts of a product? Check out the eleventh page of the journal and learn how each nutrient serves its purpose to our bodies. Don't know which food to avoid or focus on for your fitness goals? Check out the Food Guide infographic on page 13 and learn how many servings you will need in a day for each type of food.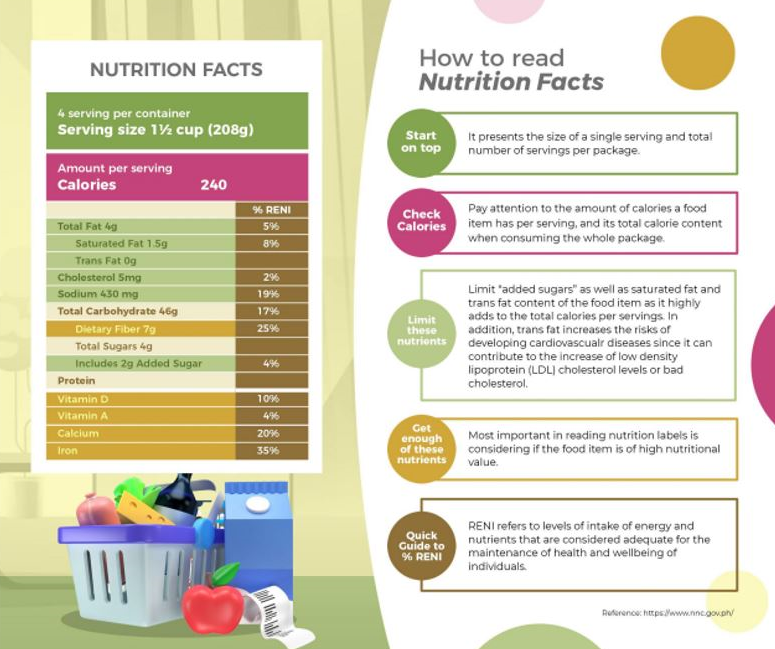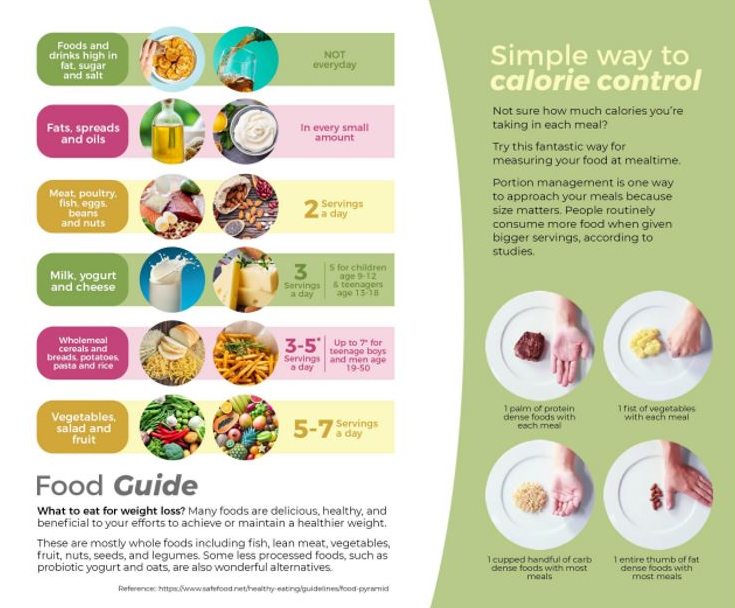 Page 17 contains a barcode when scanned, will redirect you to a Youtube playlist of BodyKey™ videos. There are videos of workout routines, information about the Amway brand, and insights about each personalized assessment in the Personalized Assessment Booklet. In case you can't scan the barcode, here's the link for easy access: https://youtube.com/playlist?list=PL6bE3H21TkZTZ4KEIoBP8K3IaT8E4d7jx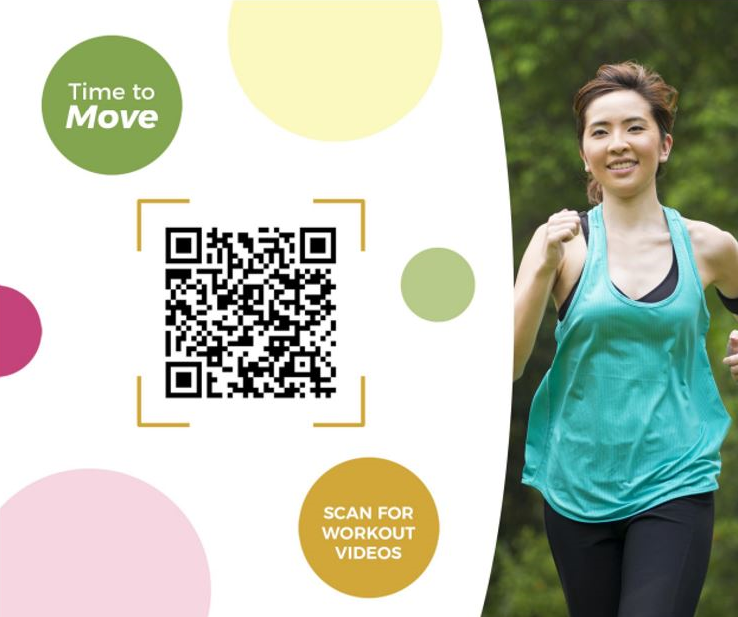 If you have been looking into stepping up your snack game, then try browsing through our must-try recipes on page 21. Give your Amway products a whole new flavor by mixing them in beloved snacks like oats or shake and taste the difference.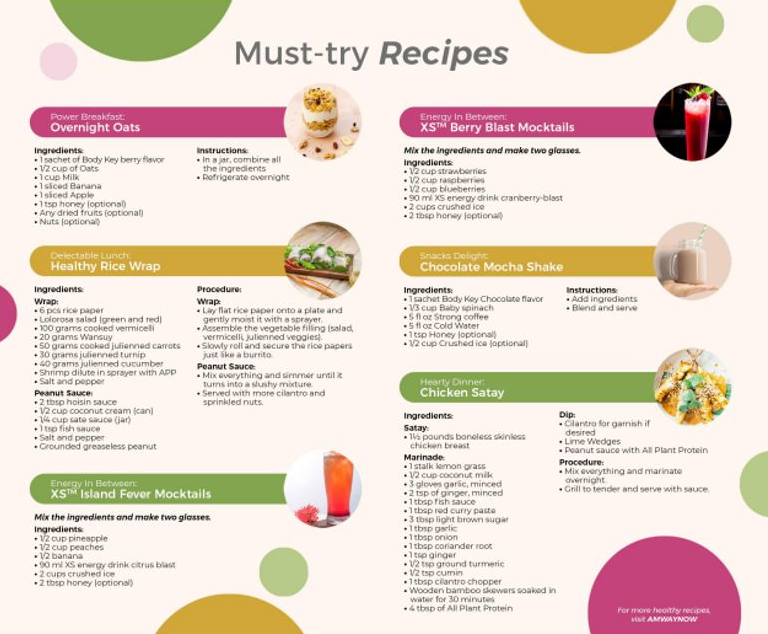 Around the 21st day mark, there is a page checking in on your fitness journey. Questions include "How much did I lose since Day 1?", "What went well", "What are the challenges?", and "Things to improve."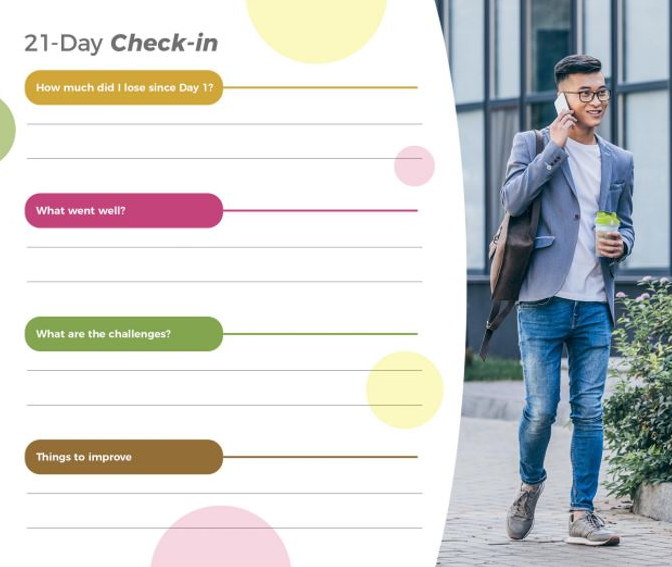 If you want to document your weight loss journey online but are unsure how, then head over to pages 31 & 32 and let us help you! The key to sharing your healthy lifestyle experience on social media is to simply get real about it. The human experience is all about making mistakes and bouncing back from said mistakes- being able to convince even one person to get out of their comfort zone and start their fitness journey is already a huge achievement that you should be proud of.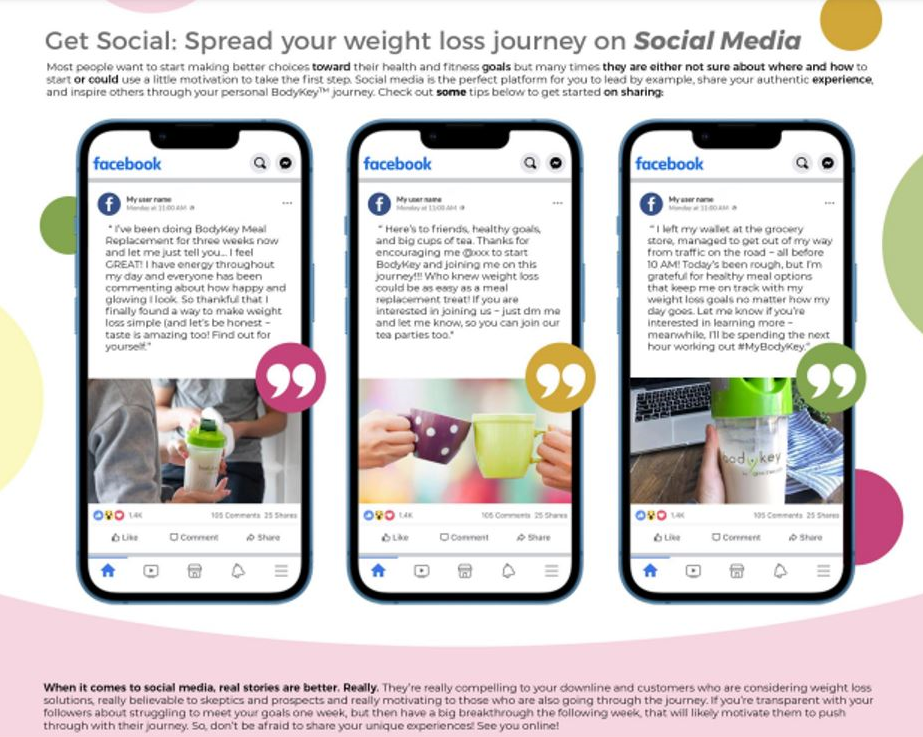 In sharing your BodyKey™ weight loss journey, you can use your creative juices in making content for it to look dynamic and catch the eye of your followers. Some sample ideas to get you kicking are listed in the picture below: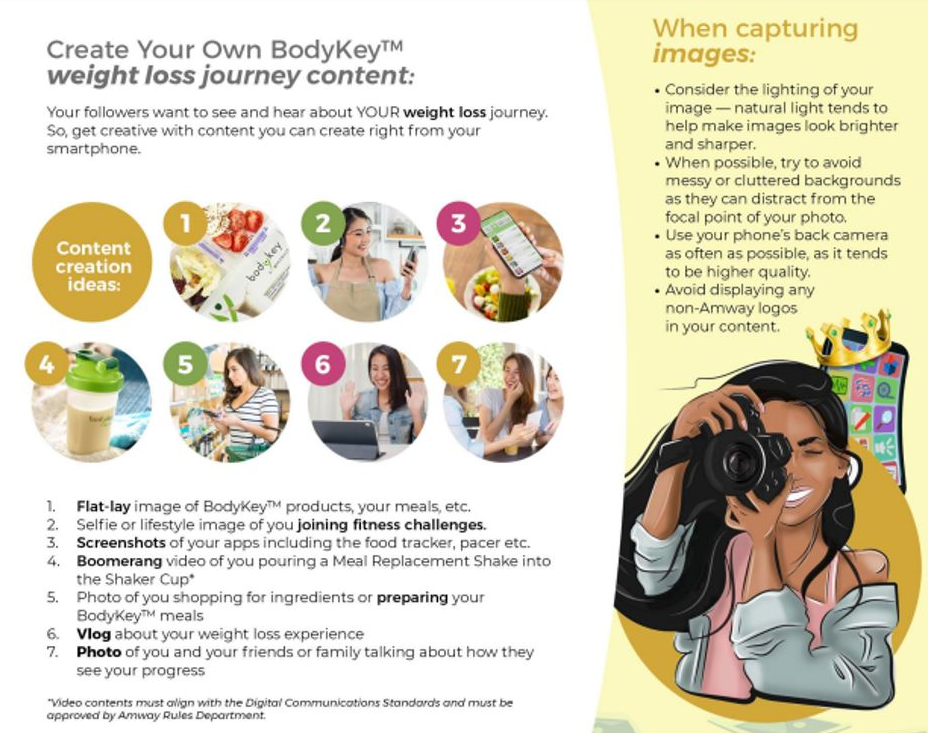 Remember to take photos in good lighting (best time to take photos is when the sun is out) and always take photos in multiples angles! Subtle changes on these two can vastly affect the outcome of your photos, so be sure to consider these two before your post your photos on your social media!
To help make your journal look more appealing, we included 30 stickers that you can find near the end of the journal. Channel your artsy side by decorating your journal with stickers, and don't hesitate to use other decorative materials like colored pens and scrapbook decorations!